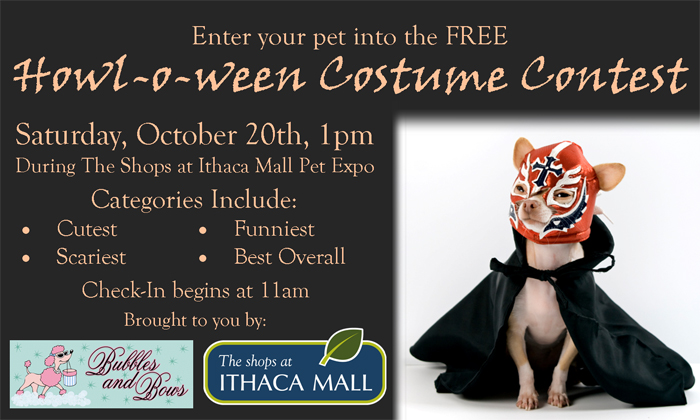 To register your pet for the Howl-o-ween Costume Contest,
please complete the following:
This information will only be used to contact you with information pertinent to Pet Expo and Howl-o-ween Costume Contest.
Each category is broken into classes: small dogs, medium/large dogs, and other animals. Three winners from each
Dog category and the Best Overall Other Animal winner will receive a prize, compliments of
Bubbles and Bows! There will also be a grand prize winner for Best in Show!